LIMITED RELEASE: 3 PAIRS OF NEW COLLECTION BATIK SOCKS

Early Bird Special FREE MYSTERY GIFT
WE EXIST TO BRING COLOURS AND HAPPINESS

by turning an everyday essential into a colorful design piece
EMBRACING THE 'MALAYSIAN ART AND CULTURE' INTO OUR SOCKS

Bound to please your aesthetic sense and appeal to the artistic mind with nostalgia
THE MALAYSIA'S MOST COMFORTABLE SOCKS EVER!

A high-quality sock that combines unique designs and craftsmanship
LIMITED RELEASE: 3 PAIRS OF NEW COLLECTION BATIK SOCKS
Early Bird Special FREE MYSTERY GIFT
Pre-Order Now
WE EXIST TO BRING COLOURS AND HAPPINESS
by turning an everyday essential into a colorful design piece
EMBRACING THE 'MALAYSIAN ART AND CULTURE' INTO OUR SOCKS
Bound to please your aesthetic sense and appeal to the artistic mind with nostalgia
THE MALAYSIA'S MOST COMFORTABLE SOCKS EVER!
A high-quality sock that combines unique designs and craftsmanship
GUARANTEED PREMIUM COMFORT

We've traveled the world for over 5 years now tracking down the best materials to put into our socks. By developing "ultra-soft combed cotton" that forms around your foot we're able to guarantee long-lasting superior comfort throughout the day. Our engineered fiber blend and pre-twisted yarns provide support and breathability every step of the way!
THE NEWEST & COOLEST SOCKS, DESIGNED IN KUALA LUMPUR
We live at the intersection of art and culture, designing products that perform at the highest level while inspiring the human spirit. We can guarantee that each of our design is unique which you can't get it anywhere else! So we only have one question for you; is your sock drawer big enough?
YOUR TRUSTED PARTNER IN SOCKS
We're here to make sure you receive the best product and complete customer satisfaction. If for some reason you are not satisfied with your purchase, contact us for a full refund. No questions asked.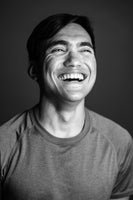 "WE DON'T JUST MAKE SOCKS, WE MAKE TRUE COLOURS!"
Welcome to the tale of new and exciting designs, inspired by local Malaysian art and culture. They are bound to please your aesthetic sense and appeal to the artistic mind with nostalgia.
We strive to make sure that we always have various options, each just as classy and best in quality as the previous, so nothing comes between you and your next favourite pair of socks.
Socks are not just an article of clothing. As we believe at Tale Socks, that they carry the weight of your own personal story. The socks that we wear are more intimate than a bold statement.
What you have on your ankles is a tale of your confidence. It is a tale that is yet to be told. Tale Socks has developed the best possible ways for you to tell it
Creative Director,
Ahmad Afiz Danial
Let customers speak for us
Scarlet Red Sarong Patterned Cotton Crew Socks
good job Hafiz! #budakoleq!
French Violet Purple Batik Patterned Cotton Crew Socks | Juwita
Amazing colours and comfort
If you like paterns and colours, then you'll like Tale Socks. Plus, its comfortable to wear too. I use the socks to work.